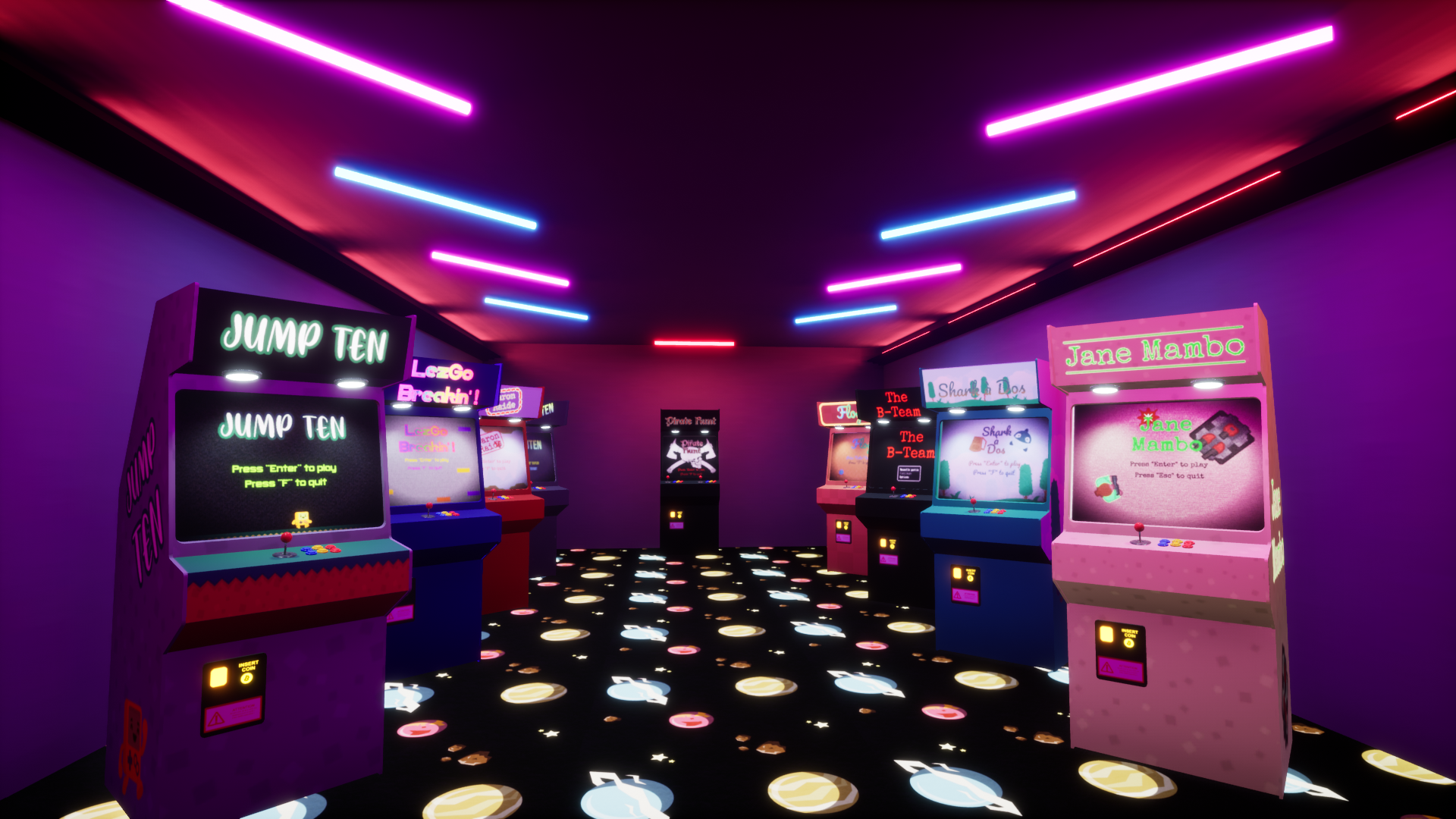 10 years of Twitch
For my 10th Twitch anniversary, I made 10 mini-games in 10 days. All in an arcade center.
TECHNICAL INFORMATIONS :
The first mini-game is the Arcade Center, made with Unreal Engine 4
8 mini-games was made with GDevelop 5, exported in HTML5, and included into UE4 with the WebBrowser Widget. As this widget is in early expiremental state, some mini-games can be realy slow (ie. Jane Mambo).
The last mini-game was made with RPG Maker MV and exported in HTML5.
All games was made in a few hours each !
CONTROLS :
Arcade Center : WASD (ZQSD also works ;)), Space to launch a mini-game and F to quit a mini-game.
Jump Ten : Arrows to move, Space to jump
Jane Mambo : Arrows to move, Mouse to aim, Mouse Left Button to shoot
Shark à Dos : Arrows to move, Space to jump

LezGo Breakin' : Left and Right Arrows to move
Baron Raide : Space to jump
Flog : MLB to shoot, hold MLB for the shoot power
Kuruten : Arrows to move, Space to change rotation
Pirate's Hunt - 2 PLAYERS : Q/D player 1 controls, M/L player 2 controls
The B-Team : Mouse to move, activate events and fight :)
This compilation is a simple project, not a commercial one !
Most of the 2D assets are made by Kenney !
Download
Click download now to get access to the following files:
10YearsOfTwitch_v0.2.zip
247 MB